The We aRe SpinDye®-coloring method focuses on the coloration of the recycled material before it is extruded to fiber and spun into yarn.
By melting color pigments and the recycled polyester mass together, homogenously colored yarns are created, without the use of water. It is this exact step which enables us to reduce the use of water in the entire textile production chain, by 75%. See the illustration of our process.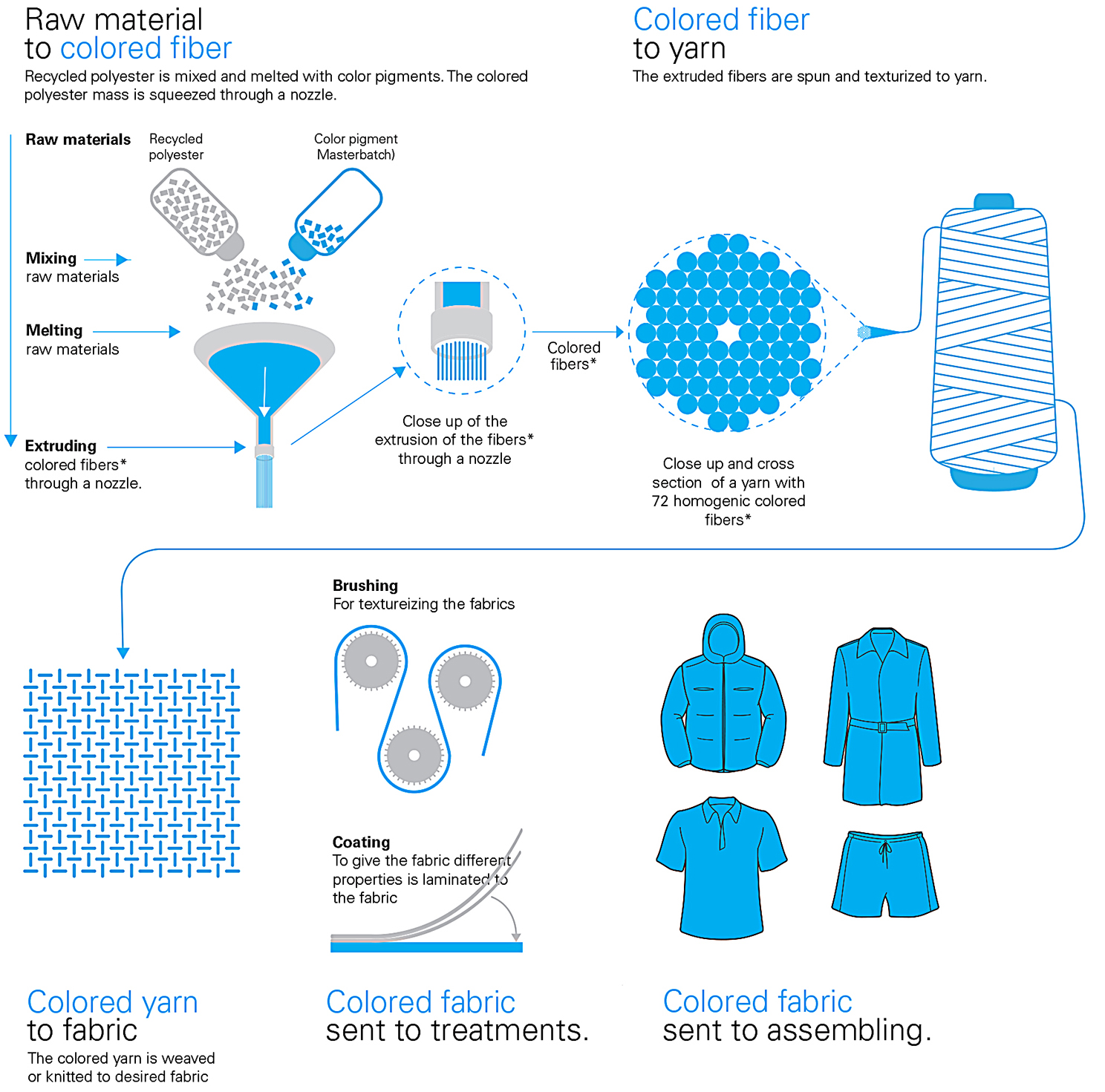 Recycled 100%
We aRe SpinDye® works exclusively with recycled polyester made from post-consumer water bottles, or wasted clothing, which allows us to have a truly circular production method.
An important fact to note is that multiple fabrics can be made from one single source of yarn, which means exceptional resource efficiency and very little waste.
By selecting the We aRe SpinDye®-production method, fashion houses or sport/outdoor brands will keep waste, chemicals, and water usage to an absolute minimum, thereby creating end products which contain game changing sustainability components, which are second to none.